*2021 Acura TLX Type S arriving Spring 2021
If you were to put cars in a Venn diagram, the Acura TLX would be at the intersection of sports cars and luxury cars. Just one look and it will get your heart racing. Plus, once you hit the road, it's capable of delivering both a smooth ride and an exciting performance.
To show drivers in Westchase, Tampa, and Pebble Creek, FL, what you can expect from the latest model, the team at Maus Acura of North Tampa put together this 2021 Acura TLX preview.
<<<2021 Acura TLX Trim Levels>>>
<<<Reserve your 2021 Acura TLX at Maus>>>
---
Dynamic Design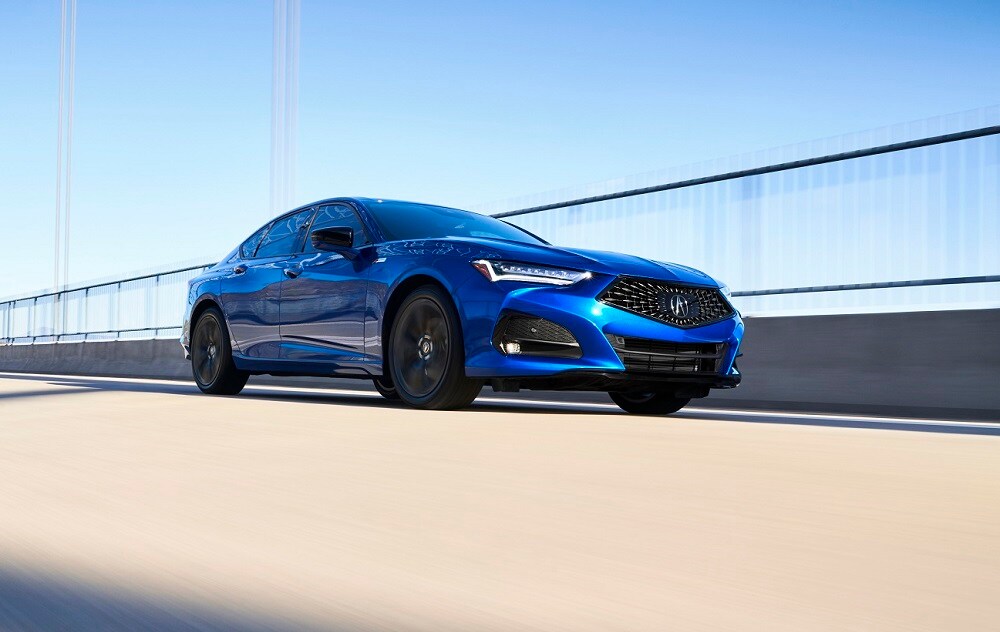 The Acura TLX was completely redesigned for 2021. It features a wider frame and longer wheelbase. Not only does this improve your handling, but it also gives the front a more exciting design. It features a longer and wider hood and sits lower to the ground. This helps create the kind of sleek, low profile you'd normally find on a muscle car.
The 2021 model keeps the classic Diamond Pentagon front grille, but the larger frame gives it a sharper and more pointed feel. The same is true of the hood that features cleverly spaced accent lines.
While every trim level will feature a bold design, the Acura TLX Type S stands out with exposed red brake calipers and four large tailpipes.
<<<2021 Acura TLX Photo Gallery>>>
---
Performance-Inspired Interior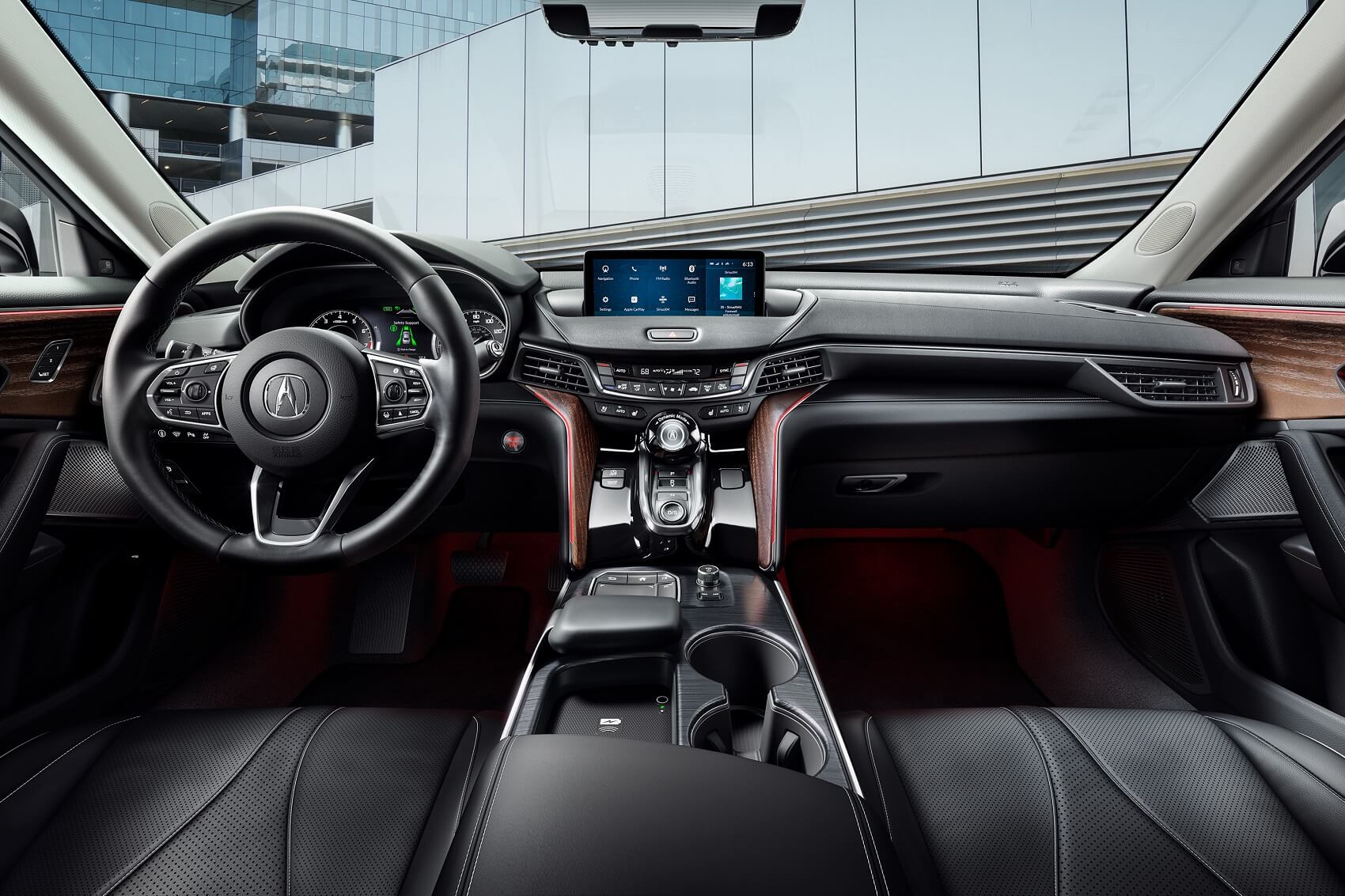 Calling the 2021 Acura TLX's interior a cabin doesn't really do it justice. This cockpit makes it feel like you're about to take off in a fighter jet. It features a wide center console lined with real wood accents and customizable LED ambient lighting.
There's also plenty of space for you and your copilot to get comfortable. Power adjustable seats come standard, so both of you can kick back and relax. There's leatherette upholstery on the base trim, but Milano leather and Ultrasuede® inserts are also available. You'll get to choose from traditional upholstery colors like Ebony and Parchment or can choose something more modern and vibrant like Red leather.
During your drive, you'll be in control of a performance-inspired flat-bottom, leather-wrapped steering wheel. Even the infotainment system controls include premium amenities. With a soft armrest in front of the True Touchpad Interface™, you'll always be comfortable while you use the system.
---
Engines & Specs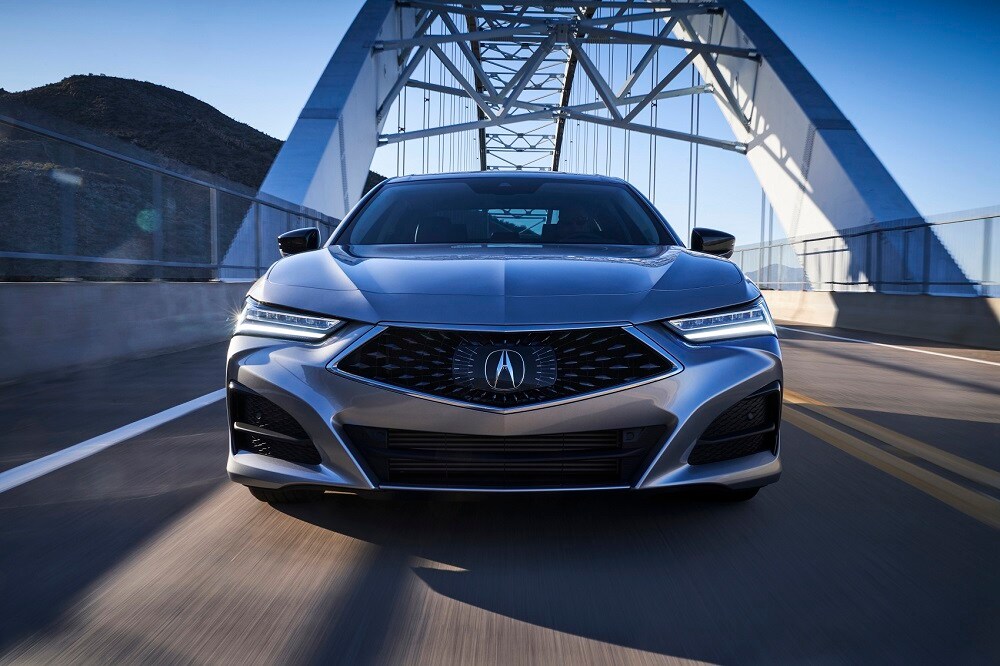 The 2021 Acura TLX lives up to its sporty design by giving you two exhilarating engines to choose from. The standard 2.0L turbocharged 4-cylinder engine delivers a fun drive with 272 horsepower and 280 lb-ft of torque. The TLX S Type runs on a more powerful 3.0L Turbo V6 engine that gets up to 355 horsepower and 354 lb-ft of torque.
Both powertrains run on a double-wishbone front suspension and work with a 10-speed automatic transmission. This combination helps you grip the road and improves your handling. You'll also be able to enjoy traction and stability on wet roads with Super Handling All-Wheel Drive™.
Plus, you can personalize your drive anytime, too. The Acura TLX includes the Integrated Dynamics System with selectable drive modes: Comfort, Normal, Sport, and Individual. With Individual mode, you'll be able to customize the steering, suspension, dampers, and throttle to your specific settings. That way, you can enjoy a fully tailored driving experience.
---
Learn More About the 2021 Acura TLX
Visit Maus Acura of North Tampa to learn more about the 2021 Acura TLX and to schedule a test drive. With an exciting new design and lots of power under the hood, the Acura TLX is an excellent choice for drivers in Westchase, Tampa, and Pebble Creek, FL.