2023 Acura RDX vs 2023 BMW X3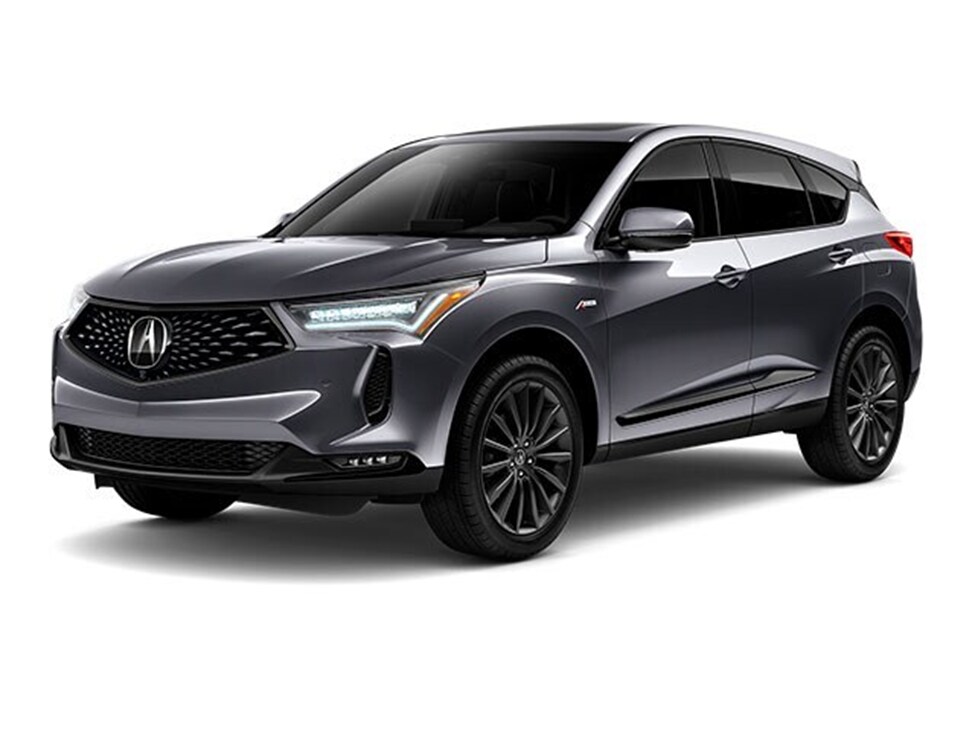 If you've ever wanted an SUV with all the high-tech amenities but with the feel of a sports car, then we have some good news for you! The new 2023 Acura RDX and the 2023 BMW X3 are both great sport crossover utility vehicles, but only one of them can bring you everything you could ever want and more. Today, Maus Acura of North Tampa will be comparing these two incredible vehicles so you can feel more confident about your decision the next time you visit your local dealership. You can even browse our new inventory online to get a feel for our stock before you stop by!
2023 Acura RDX vs 2023 BMW X3
A great crossover SUV should have the comfort and technology of a high-quality family vehicle while offering the power and aggressiveness of a sports car. Between the 2023 Acura RDX and the 2023 BMW X3, you'll find that the RDX provides a more adaptable drive, an exciting cabin experience, and many useful safety features. The X3 isn't a bad car, but you can't deny that there's lots of room for improvement.
Performance
Acura is known for making impressive powertrains, and the RDX is no exception. Under the hood lies a 2.0L VTEC Turbo engine capable of 272 horsepower. But that's not even the coolest part. The transmission is a 10-speed automatic for smooth shifting, you have the assistance of variable-ratio electric power steering, and you can rest assured that there's an enhanced iBooster braking system. You can always opt for the available Super-Handling All-Wheel Drive system that's one of the best things to come from Acura's genius engineering team, or the intuitive Adaptive Damper system which makes every ride feel much more personal. Additionally, the Integrated Dynamics System includes very useful drive modes like Comfort, Snow, Sport, and Normal.
On the flip side, the BMW X3 comes standard with a 2.0L TwinPower Turbo engine that's only capable of 248 horsepower which is significantly less than the RDX, and there aren't as many intuitive driving technologies as possible to note. The transmission is barely an 8-speed auto which won't feel nearly as smooth in comparison, and there are only 3 drive modes consisting of ECO PRO, COMFORT, and SPORT. You can upgrade to the 3.0L TwinPower Turbo engine for 382 horsepower, but you need to ask yourself if that's worth an extra $20,000.
Safety Features
When you're driving for the thrills, it only makes sense to do so as safely as possible. That's why the Acura RDX comes standard with AcuraWatch which the company carefully hand-selected for your well-being. This useful package watches your back with a Collision Mitigation Braking System, Road Departure Mitigation, Adaptive Cruise Control with Low-Speed Follow, a Lane-Keeping Assist System, Pedestrian Detection, and Traffic Sign Recognition. That's already enough to keep you alert to potential dangers, but there are more features that you can add to your package including a Blind Spot Information System, Rear Cross Traffic Monitor, Surround-View Camera, and Low-Speed Braking Control. With all these features combined, you can drive with less worry and more fun!
As far as the BMW X3 goes, the list of standard safety features is barely half of what the RDX offers. In the X3, you only receive the assistance of automatic high beams, a rear-view camera, an active driving assistant, and an active protection system. After trying out the RDX, getting into the X3 feels much barer in comparison.
Interior
The cabin experience of the new 2023 RDX offers an incredibly fun and exciting ride while surrounding you with luxury and comfort. The dash and trim are made of genuine and authentic materials, with NSX-inspired Ultrasuede being an available option if you wish to add more style. The combination of ambient cabin lighting with a panoramic moonroof does wonders in setting the relaxing and open atmosphere. As far as technology goes, you can control the 10.2-inch infotainment screen with the more natural placement of the True Touchpad Interface as you set your tunes to play through an ELS Studio 3D audio system complete with 16 total speakers. Meanwhile, you can stay connected with Wi-Fi hotspot compatibility and a wireless device charging pad. And because a good SUV should be able to handle a lot of storage, the RDX has a maximum of 78.9 cubic feet of cargo space.
After witnessing the luxurious aesthetic of the RDX's cabin, the X3's dashboard feels like an eyesore with its bland color palette of ordinary tones. The button arrangement is also too busy to immediately figure out where everything is. The X3 comes equipped with a slightly large 12.3-inch infotainment system, but that hardly compensates for the generic audio system consisting of only 12 speakers. And if you were planning on taking this SUV out on camping trips, just know that your maximum cargo capacity is only 62.7 cubic feet.
Bottom Line
On a final note, you should keep in mind that the starting point for the BMW X3 is roughly $20,000 more than the new 2023 RDX. That's rather disappointing considering the results of this comparison, especially when accounting for the fact that Acura offers many complimentary programs for purchasing the RDX. All-in-all, it's clear that the 2023 Acura RDX is the winner here with its amazing power, number of safety features, and better cabin quality.
Take the 2023 Acura RDX for a Test Drive!
Want more details on the new 2023 Acura RDX? Call Maus Acura of North Tampa today at (813) 535-6287 to ask for more details about this fan-favorite crossover SUV! We'll gladly give you all the details you want to know, or you can stop by anytime to see our vehicles for yourself. And of course, you can always check out our new inventory online so you can see what we have ahead of time!