Welcome to Maus Acura of North Tampa!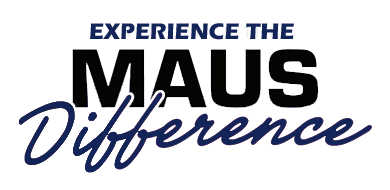 David Maus has become one of the most recognized personalities in West and Central Florida for his commitment to his community by serving his customers with honesty and integrity. David's commitment to the community does not stop at just being an automobile dealer, he also has founded the David Maus Foundation along side his wife, Nicole Maus. The David Maus Foundation has raised over $1.5 million dollars for Central and Tampa Bay charities dedicated to helping children with serious illnesses and their families. 
David Maus believes that the automobile business has always had a bad reputation, after all, there are decades of bad experiences and even movies about it... but that is not who we are and his goal is to "change the way the automobile business is perceived by simply serving our community." We do so by hiring great people, not typical salespeople that fit the car-sales-mold, but truly wonderful and committed employees to serve amazing people like you. David wants you to be able to enter any one of his dealerships from the moment you walk in and notice that there is no "heavy" feeling of stress or concern; we want you to feel like family.. because that is what you are to us.
At Maus Family Automotive, we are proud to stand by David's morals and code of ethic, by doing business, the way you want to do business, truly serving our customers and making an impact on our community by helping others. 
We do so by living out every minute by making an  I.M.P.A.C.T.
 Implementing
More 
Positive
Actions
Creating
Togetherness
At the end of the day, we are thankful for the time you've taken to learn more about our Maus Family Automotive locations regardless if you purchase a vehicle from us, or not, or decided to service with us,  or you choose not to; it is truly okay... we are just thankful for the opportunity for us to consider to have a new friend and regardless if you do business with Maus, you are family to us regardless.