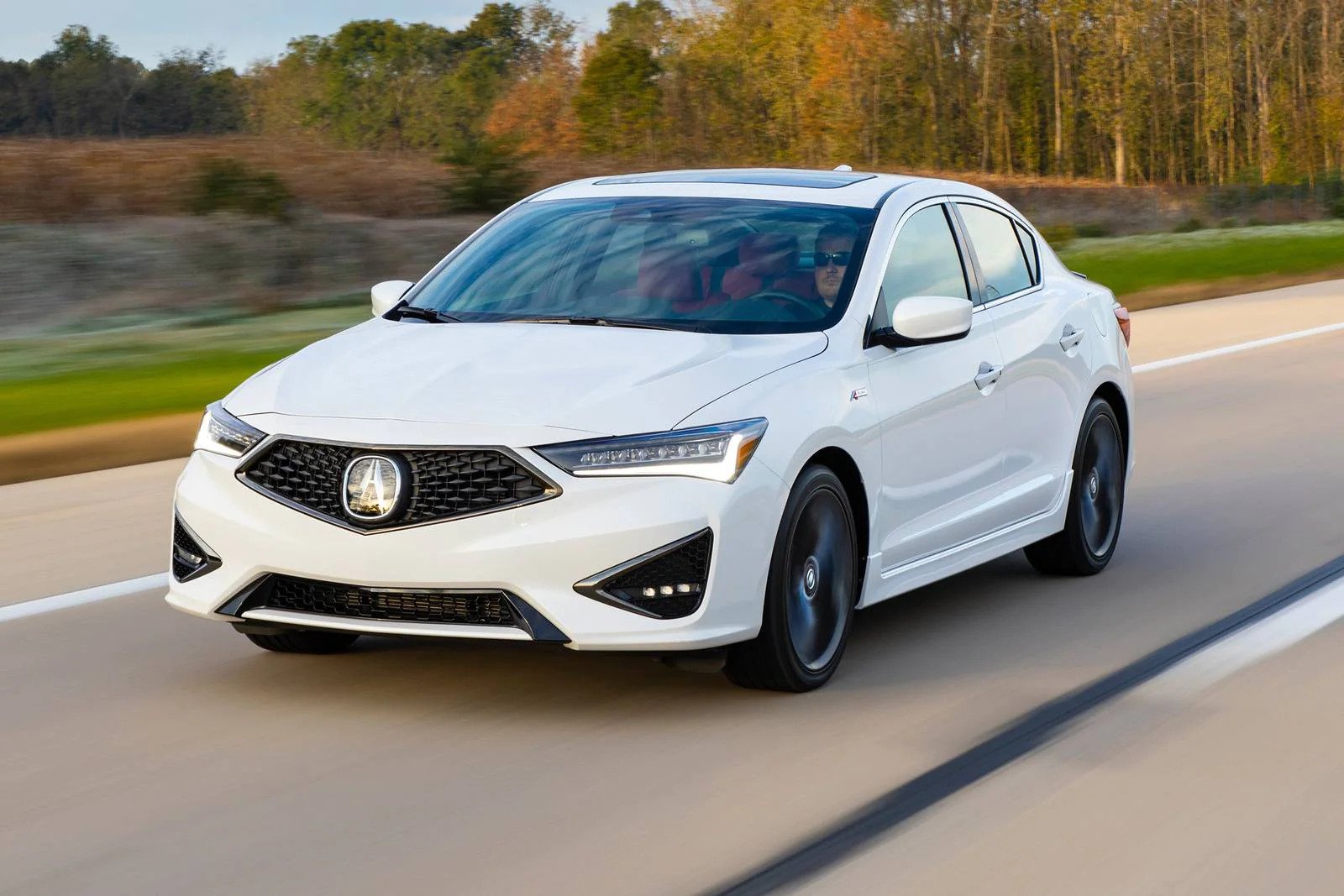 Maus Acura of North Tampa: 2021 Acura ILX vs. 2021 Audi A3
Purchasing a small luxury sedan is a great way to get the feeling of a well-equipped car without having to break the bank. Two models of interest are the 2021 Acura ILX and the 2021 Audi A3. These sporty luxury sedans have much to offer Tampa Bay drivers, but which is better for you? 
Our team at Maus Acura outlines their similarities and differences so you can make an informed choice. 
Exterior
In terms of exterior design, the 2021 Acura ILX and the 2021 Audi A3 couldn't be more different. The 2021 ILX boasts a recent design refresh and a sporty body with sharp angles. It offers hard cutlines, striking LED headlights, and a bold design that makes it perfect for a younger crowd.
The 2021 Audi A3 has a more toned-down luxury style with softer curves and less dramatic flair.
Both models offer a sportier package to spice things up. The A3 offers the S-line package, while the ILX has the A-Spec package. Both add a lot of enhanced exterior features but do not upgrade their performance. 
Exterior Comparison:
2021 Acura ILX
Sportier look

Striking LED headlights

Lighter and more nimble
Audi A3
Timeless look

Sporty S line package
Interior
The Acura ILX offers a stylish sporty cabin with a large dual-screen infotainment system and bold red seating. The ILX is a great car for a buyer who wants to stand out. 
The Audi A3 has a simple clean cabin with minimal clutter. It comes with a 7-inch infotainment screen and the rest of the cabin is simply styled. 
In terms of roominess, the larger ILX boasts more room in every measurement. The driver and front passenger enjoy more headroom, legroom, and shoulder room in the ILX. 
Interior Comparison:
2021 Acura ILX
Audi A3 
7-inch infotainment screen
Performance
Both the 2021 Acura ILX and the 2021 Audi A3 deliver impressive performance while out on the road, but they have different engines and transmissions that give them power. The 2021 ILX uses a 2.4-liter i-VTEC engine that boasts 201 horsepower and 180-lb feet of torque. It comes with an eight-speed dual-clutch transmission and can deliver 0-60 mph in 6.8 seconds. 
The Audi A3 offers two 2.0-liter turbocharged engine options. The A3's standard engine offers 186 horsepower and 221lb-feet of torque and comes with a seven-speed dual-clutch transmission that delivers 0-60 mph in 6.6 seconds. 
Where the Audi bests the ILX in speed, the ILK offers better fuel economy. 
Trim Levels
The 2021 Acura ILX does not have traditional trim levels. It has a base trim, and then subsequent packages to upgrade. These packages include the Premium Package, Technology Package, and A-Spec. 
The ILX Premium Package includes a list of standard features that you would pay extra for on the Audi A3 including:
LED headlights

Multi-view rear camera 

Steering wheel mounted paddle shifters
The 2021 Audi A3 has three trims, the Premium, Premium Plus, and Prestige. 
Bottom Line
The 2021 Acura ILX is a great entry-level luxury vehicle and offers an edgier sporty look and is also significantly less expensive than the A3, despite having a more luxurious cabin and offering more interior room. 
Test Drive a 2021 Acura ILX 
Come down to Maus Acura of North Tampa to test drive the 2021 Acura ILX for yourself to see what it has to offer. If you can't make it to our North Tampa dealership today, check out our online inventory page and see what 2021 ILX models we currently have in stock, and schedule a test drive for later. 
Call Maus Acura of North Tampa to schedule a test drive today:(813) 800-6287!